You want an e-commerce shop in order to sell your products online.
We are independent, freelance, website developers. We can not only build you a bespoke e-commerce website,  but can also optimise your website in order for it to be found on all popular search engines. 
You don't want it to cost the earth
We pride ourselves on offering excellent value for money.
Our 'E-Commerce' website costs are extremely competitive.
The reason this package does not have a fixed price,  is because e-commerce shops can vary dramatically.  This can depend on the amount of product categories you require, which in turn increases the amount of search phrase (keywords) optimisation. We quote individually for building e-commerce websites as they can be far more involved , with plenty of scope for additional functionality, depending on your requirements.  Businesses can end up paying upwards of £10,000 in order to create a large scale, fully optimised, fully functional, e-commerce website.  Don't let this put you off though, as the majority of small scale e-commerce web stores will cost considerably less than this.
Please note : We offer a full range of options for e-commerce stores, and can build anything you require.  Contact me for a free, no obligation quote.
We are also able to write your content for you if necessary and source royalty free stock images, this can also be included in your quotation.                                             
You will receive a quotation specific to the website and functionality that you require.
Sell your products
online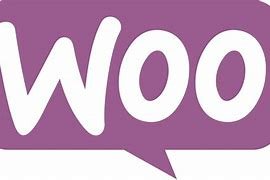 Shop
We use Woo-commerce software to set up your online shop. Woo-commerce uses PayPal as your standard payment gateway.  Setting your website up to receive PayPal payments is included in this package.  However, if you wish to use a different payment portal, this will have to be quoted separately.
A bespoke E-commerce website layout and menu structure linked to a PayPal account in order to take payments.
A fully optimised website enabling potential customers to find your business and product categories online.
A business Email account.
Access to your WordPress admin page in order to manage your new e-commerce store.
There are a whole host of extra functions that can be added to your e-commerce website.  You may want to offer discounts,  you may have multiple shipping rates,  you may even want to run a voucher code system.  The good news is that all these functions are available,  however the bad news is that these would come at an extra cost.  This is due to the fact that these functions would need to be purchased and then setup, or possibly even written specifically for your website. 
The fact is, we can create basically anything that you require,  but this would need to be quoted for and agreed before I start your build.